So first off, it is confirmed that Rachel's dads will make an appearance in an upcoming episode. It's most likely related to the possible engagement of her and Finn. Speaking of which, here is a picture of Rachel from the Valentines Day episode and if you look closely, she has a ring on!
See? She has a ring in both pictures!!!!! So that probably means she says YES! 😀
So, anyways, her dads will be in an upcoming episode. We haven't actually seen her dads in person, but we HAVE seen pictures…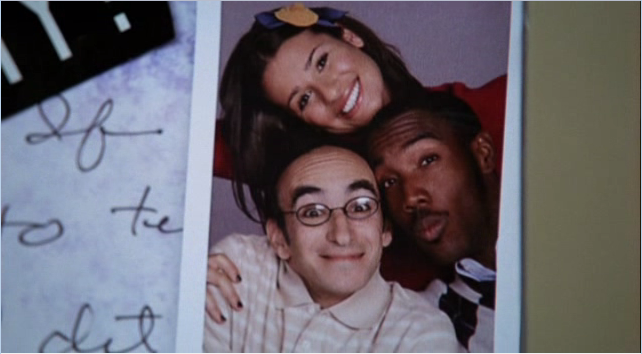 This picture was seen in her locker, as we saw in the very first episode ever, called Pilot. But other than these pictures once, we have never seen her dads. So when I heard that we'd actually meet her dads, I assumed they'd be the same people in the pictures or at least people who somewhat resemble them, right? WRONG. Here is a picture of Rachel and who will be playing her dads.
Ummm….does anyone see the issue? They look absolutely NOTHING like the people in the first picture!  Not even close! :S
That's all for now!